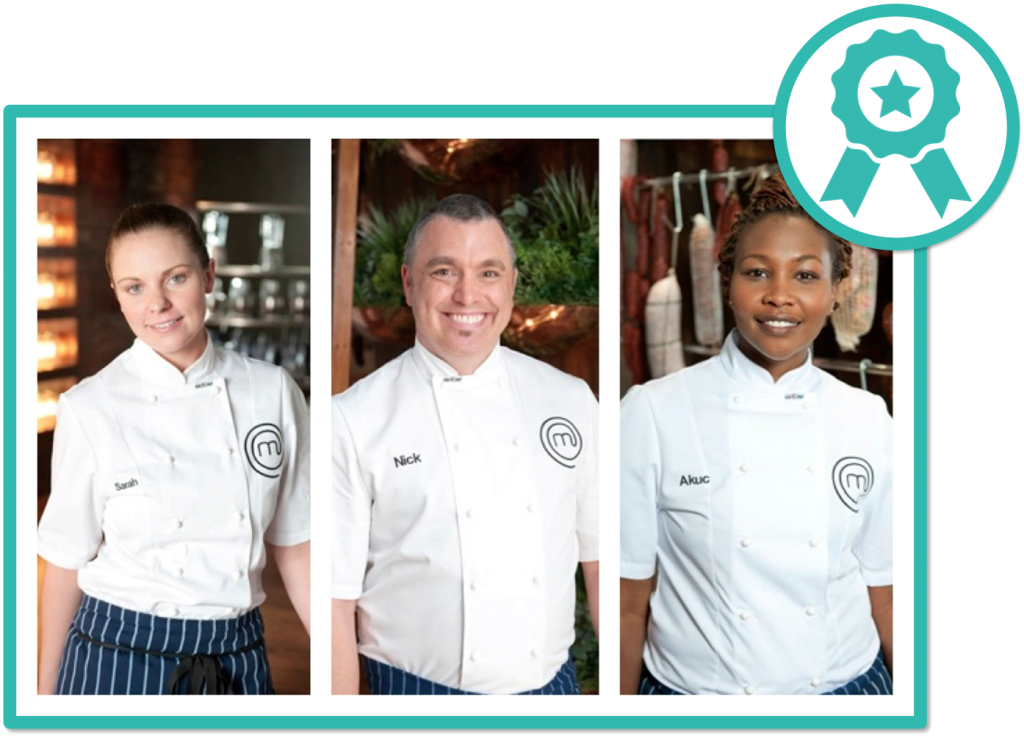 Experienced hand picked chefs
Every At Your Table chef is top of their game and has worked and trained in Michelin star restaurants or equivalent.
We vet many chef applications and select only the very best. We perform reference checks and our chefs have to pass trial bookings before joining our ranks.
Your home and property are protected
Every private event booking through At Your Table is protected by a multi-million-dollar insurance policy. So if something were to go wrong, we've got you covered.
Secure payments
All payments are made via secure, world-class platforms provided by PayPal and Commonwealth Bank. Any financial information provided is covered by their security processes as well as our privacy policy.
Exceptional Service
Whether you need help choosing a chef or menu, have a question about your booking, or anything else, we're here to help and you always have a direct line to our event staff or even our directors we promise.
Thanks to our customers At Your Table has received 20 reviews with an average rating of out of 5!
Here's what a few of our customers are saying;
Via hosts Craig and David:
The food was wonderful, excellently-prepared, and the portions were generous. Everything was paired well with the course before and after. Fish and chicken were cooked perfectly. Chef Harrison was great to be around. Quickly prepped and cleaned up afterward. Would definitely use this service (recommending Chef Harrison) to clients and others here at our firm.

Chef: Harrison Bader - Food: | Service:

Sean Kindt (Select)
We really enjoyed our evening and the food was soooo delicious! Chef Diana arrived on time and took care of everything very nicely and professionally. I had found a martini recipe that we wanted to try and she made those for us too. We would have liked a little bit more time between the appetizer and the main course, so we asked for more time between the entree and dessert. And speaking ot the dessert….AMAZING!! Chef Diana was even so kind as to leave 2 additional servings of the dessert for us to have the next day 🙂 She also left the kitchen cleaner than it was when she arrived! Everything was truly wonderful and it was a lovely, memorable evening for us!! Would definitely recommend our chef and your service!

Chef: Diana Hernandez - Food: | Service:

Liz (Select)
Diana is a very kind woman and superb chef. She was patient, thoughtful, and did her best to make us feel comfortable and enjoy. We would book her again in the future!

Chef: Diana Hernandez - Food: | Service:

John (Select)
Contact Us
Choose your chef, pick your dishes and contact us for a free quote.